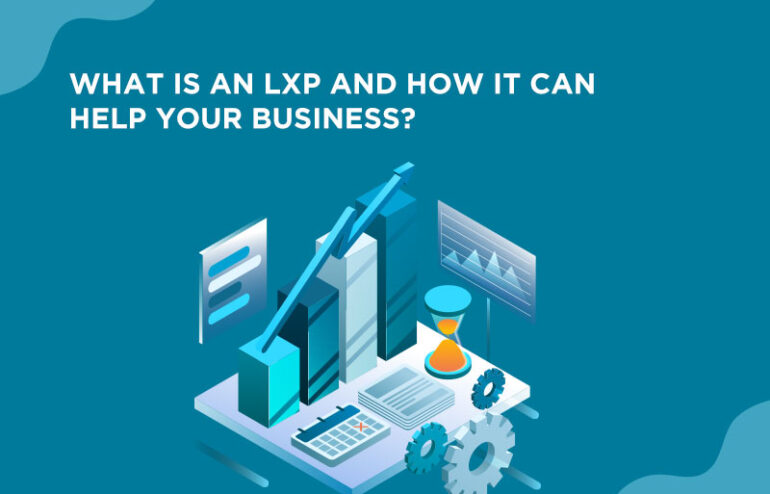 ---
What is an LXP and how it can help your business?
Elearning companies have a challenging role before themselves.
They have to help the tech companies upskill their employees. This implies that the technical worker's skills have to be increased. 
Tech companies need to keep training their employees, otherwise, they will have a negative experience in sales. The customers will feel frustrated when the tech worker is not able to offer them a complete demo of the product or do servicing of the product. A learning experience platform is useful for tech companies that want to increase the skills of their tech employees.
Learning experience platform(LXP) refers to a tool which is used to train workers remotely. 
These software tools are used by various kinds of businesses and organizations now. An LXP can be used to train employees, partners, and clients of a company. In this learning platform, courses can be easily uploaded. A particular user can also be registered for the course. The employees can be sent reminders that they have been registered for the course. This kind of learning platform can also be used to sell courses to external parties because it has Ecommerce integrated with it. The company can see the progress of the employees. Upon completing a course, the employees of the company are awarded badges. They have a dashboard showing their progress and how many courses they need to undertake. The administration of an LXP is quite easy and everybody even from external to the organization can upload content easily on it.
How to conduct an elearning program for tech employees:
Apart from providing the employees with LMS, elearning companies can also do a lot of things to make sure that the learners of tech companies are trained properly.
Have a remote orientation 

It's tough to start an elearning program. The employee should be offered a seminar for orientation. The seminar would talk about how the product works, the different learning paths of workers. It would also talk about what kind of training are employees receiving currently. 

Making training available as soon as possible 

It's very important to impart training to tech employees otherwise they can lag in making sales. Apart from that, tech training should be imparted as the product portfolio of a company changes. Apart from providing the employees with LMS, elearning companies can also do a lot of things to make sure that the learners of tech companies are trained properly. The content about the tech products should be uploaded immediately to the LMS. This way, tech employees can access such content immediately. 

Give them a proper training schedule 
Remote learners need to be given some direction for the content. There should be a training schedule set for them. When they have such a schedule, they need to know what kind of learning to do when. They know they would have to earn certain badges by a certain time. This kind of schedule given to them would boost their upskilling. 
What is the difference between LMS and LXP?
Freedom to post the content 

In LMS, only certain people can upload the content and only when the LMS administrator approves it. This person could be anyone from the upper management or someone from the HR team. So, without the approval of this person, no content can appear on the LMS. However, in an LXP, content is managed quite differently. Anyone can post the content. They can be a field sales representative. Even someone handling front desk work can add some content to the platform. Since anyone can post content on an LXP, it's actually a rich source of content. Moreover, content comes from various sources but it does not pose a lack of trust. It's because the coworkers' trust content coming from their peers. For example, someone can post a URL in a comment, and it's okay. This is how LXPs are getting more popular these days.

Content is varied in an LXP
Another difference is that since an LMS content is curated for the learners, they take a journey that is directed by the management. But this is not so true in the case of LXP, where content is shared by all and the learners have to decide their journey. So, LMS is suitable for compliance training, whereas, in LXP, learners can choose what they want to learn. Elearning companies can guide tech companies on what is best in their situation LMS or LXP.