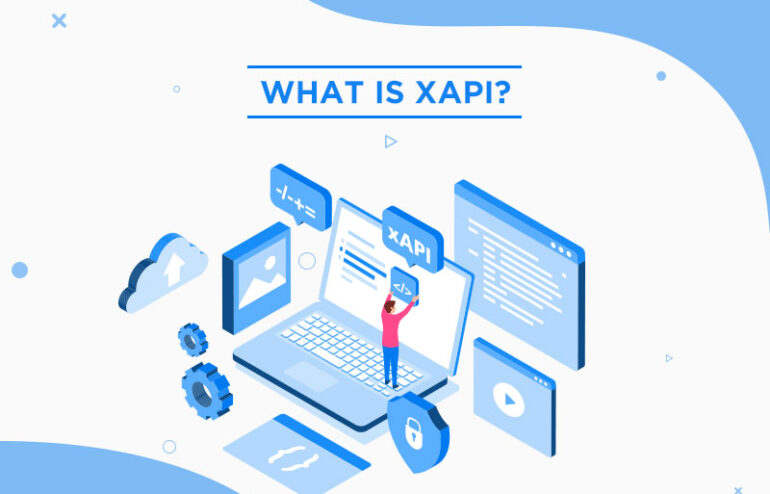 ---
What is xAPI?
There have many advances in technology in recent times. xAPI (Experience application programming interface) is one of them. It can show how two systems can interact with each other. It has been taken from the word "Application Programming Interface." Before this technology was developed, communication between the two systems was tough. Due to this technology, two systems can easily link with each other. This technology makes two systems interact with each other like a question-answer format. The system can be allowed to give answers to limited questions only. For example, if one system says to the other system that you should show all the users, then the 2nd system, can answer the number of users. There can be limited access to the second system using this technology.
However, it's better to have a standard, therefore there won't be a problem that using an API every time a connection is required.
Differences between xAPI and SCORM
There are many common things between xAPI and (Sharable Content Object Reference Model)SCORM. They have similar functions. SCORM allows you to browse through content in a particular fashion. This is not possible with xAPI. In SCORM, you have some learning content which can be uploaded to the LMS and the users can be tracked. Learning has changed a lot. Now, learning is available through all kinds of devices, be it mobile phones or tablets. So, xAPI is necessary. Through the interaction happen between two systems can be traced back. All the IT systems were included in its scope when this standard was developed. These devices are a phone and a TV also. This way, xAPI ensures that one system could understand what has happened in another system. 
The SCORM helps in organizing the content through authoring tools. Then it's ready to be delivered through the LMS.
The eLearning companies can ensure that your LMS has an LRS where the latter serves as a record for all the learning activities because it can also record any web -based browsing not carried out through the LMS.
How does an xAPI work?
The people learn about content from communication with other people through a device. All of this is recorded in an LRS with the xAPI. These kinds of events show where learning happens. 

When something about an event has to be recorded, the statements such as Noun, verb and object are stored in a learning record store(LRS). 

An LRS can get data through an LRS. Every LMS has an LRS.
xAPI is device-independent. Any device which has been enabled with this technology can send statements in the form of noun, verb and object to another device. The noun is the user of the learning management system. By connecting both of the devices, the information can be sent. 
The experience of one user with one LMS can be tracked through the xAPI technology. 
All the personal learning information of a user with one LMS can be stored in an LRS through xAPI. So, in the future Elearning companies will need to cover this technology to be able to track user behavior with an LMS from one system to another.