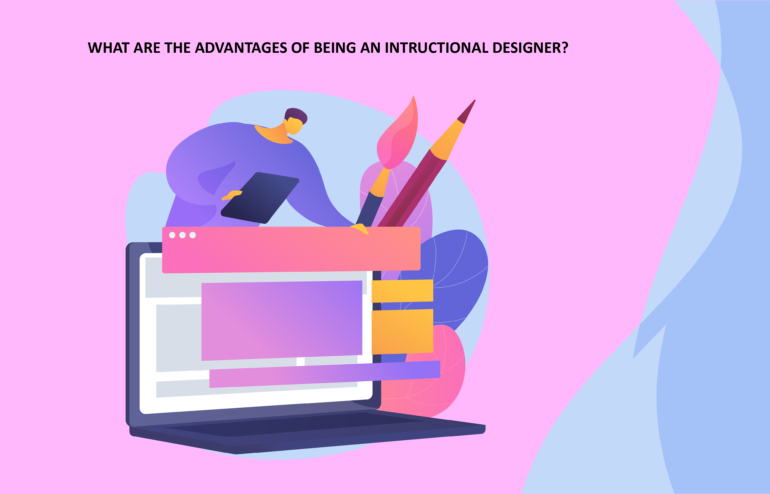 ---
What are the advantages of being an instructional designer?
Instructional designers(IDs) are in great demand these days. It's because elearning courses have become so important because of the pandemic.
Let's discuss some of the perks of being a part of this profile.
Create a long-lasting impact with elearning
Every profession has its privileges but some of the professions have an amazing impact on the lives of others. Instructional designing is one of them. It's one of those professions which ensure that there are interesting elearning experiences. The learners attain their full potential with such training. They also get real-life knowledge and recognize their wrong notions. These notions stop them from attaining their best.
To stand for online learners
An Instructional designer has to think like the online audience.
This way, they can create an impact on them. Since they think like the online audience, they can then only develop content with which the learners can identify. They can also take a stand for learners if their understanding is against the goals of the organization. For example, if the organizations want to incorporate subtopics in the elearning module, then the IDs can stop them. Its because the audience can be overwhelmed with the cognitive burden.
It's then the job of the ID to see that the subtopics can be broken down into proper modules so that the audience does not have a problem understanding them. When the target audience faces a cognitive overload, then the elearning modules are a source of frustration and prove futile for learning anything.
The option of an Independent career path
The instructional designers have the freedom to select their career route.
Many instructional designers indeed have their business also. Since they are necessary for any corporate training or K12 training company, they can work for them also. It depends on your specialization and in which domain you are comfortable creating storyboards, whether you choose to remain solo or work for a company.
Work on different projects
One of the biggest benefits of working as an instructional designer is that you get to work on different topics. You develop storyboards for diverse domains. Say, for example, if you are a Commerce expert, you develop storyboards for Accounting, Taxes, and Audits. You can also work with different departments in a company including the HR, Finance, and Marketing departments. Working for any one of them is within the scope of your work. So, you don't have a monotonous career as an instructional designer.
Cooperate with other elearning professionals 
Why you should opt for this career is because you get to work with people who have a zest for learning. There can be work involved with subject-matter experts who can give you an insight into the storyboard created by you. You can also get inputs from graphic designers who allow you to include more elements in your course for interactivity.
All these learning experiences make sure you have a great career ahead of you.
An ID is always honing his/her skills. It's true that when an SME gives you feedback, there is a lot to learn. You get to work with individuals who know what the gaps in the knowledge of employees are. So, these individuals have a better knowledge of how the storyboard is to be designed. Apart from that, when you work on new topics your hunger for knowledge is satiated.
These are just some of the perks of being an instructional designer.