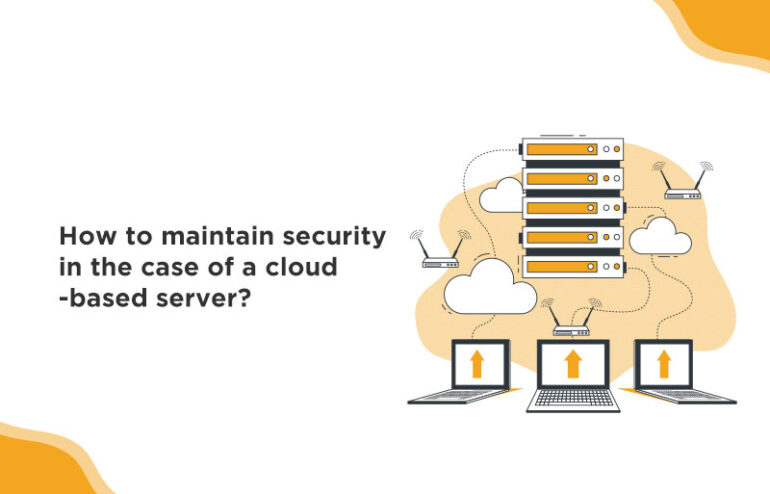 ---
How to maintain security in the case of a cloud-based server?
The world has changed so much after the advent of Covid19. Everything is getting shifted to cloud-based services so that their accessibility is maximized. Apart from that, chatbots are replacing human beings because they can't be available all the time.
But, now it's also important to see that the cloud providers follow some standards. It is the most important duty for a cloud-based organization to select the proper cloud provider.
IT companies need to check which cloud-based server compliance standards are in place and whether their chosen provider complies with any one of them.
There are various standards prescribed by different organizations for cloud providers.
Cloud standards customer council(CSCC)
CSCC is a useful standard because it supports the end-user of the cloud service which is an IT company. It provides support to them. So, if there are any security-based problems in the cloud, they can help you. Now, it has been replaced by Cloud Working Group.
DMTF (Distributed Management Task Force)
It has also developed appropriate standards for cloud providers. There are many working groups of this organisation such as Open cloud standards incubator and Cloud Auditing Data Federation Working Group etc. DMTF is an industry standards organization that has come up with standards for various kinds of IT technologies such as cloud and network etc.
Such organizations also provide help on how to introduce cloud successfully.
Various threats exist when you are using the cloud;
Data breaches: This can happen when the data is stolen from the cloud. It can have a lot of repercussions for a company whose server was on the cloud. A data breach can ensure that the company suffers so much loss to its prestige because precious customer data is lost. There can be legal implications for the company. Hence these recommendations can be followed to avoid any kind of such incident from happening:
Assess if the data gets lost what will be the consequences of such loss

Anyways, data should have been safeguarded by encrypting it.

Preparing an incident response plan is quite necessary. This kind of plan implies that you have already thought of security incidents that can affect the resources of the network. Once that's done, it's important to find steps to measure losses and clean them up. 'The various kinds of security incidents can happen such as theft of the login credentials of laptops which can lead to an outsider entering the network. Similarly, unauthorized exposure to databases can also lead to data getting stolen. So, systems can get hacked. It's better to prepare an incident response plan in the case of such eventualities. It should be written well and include detailed instructions as to do what if the cloud network has been compromised. This incident response plan should also be tested well to know that it works.
The incident response plan needs to include possibilities that can lead to compromising the network.
The possibilities can be in the form of a threat or vulnerability.
A threat can be an unscrupulous employee who is ready to leak the details of the network. So, a threat can be undiscovered.

Vulnerability can be a problem in the security or the PCs of the company.

When a data breach happens, valuable customer records get revealed and then there can be a loss in the credibility of the company.