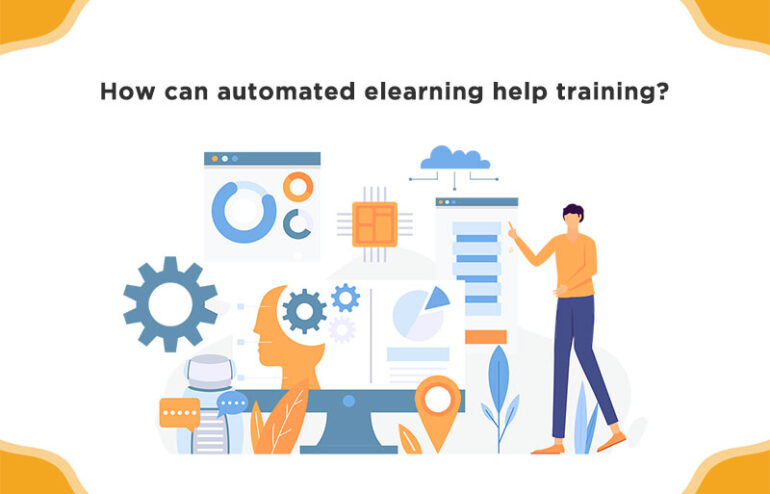 ---
How can automated elearning help training?
Marketing automation is a requirement of modern-day times. It has been very feasible for the companies to send marketing documents to the clients. With auto mailers present for the companies, they are lucky enough to communicate information about products to prospective clients. The marketers can benefit immensely from this tool as they can get videos embedded in auto mailers and then appealingly showcase products. It helps marketers to send product notifications to leads and save the former from the boring task of sending the same email to so many of them.
Many tasks are specifically part of marketing automation. These tasks are email marketing and uploading social media posts. Even you can run automated ad campaigns on Facebook as a part of marketing automation. When you send emails to prospective leads they can be converted to customers.
Some of the identified benefits of automation in eLearning include:
Elearning also uses the same principles as used in marketing automation. Elearning programs aim to ensure that the users have the message completely personalized for them. When the eLearning programs deliver the messages intended for a certain user advantageous results are attained.
Use modern-day authoring tools
The results specific to a learner can also be measured. It's because the LMS have analytics through which the response to a certain program of the elearning material can be measured.
So, with automation in elearning for learners, the training programs have been revolutionized.
These days automated authoring tools are there in the market. These tools have templates for quiz design, have inbuilt characters and backgrounds. This way, you spend lesser time on development and more time on designing the course.
Create your assets with the help of graphic designers
It's important to have asset libraries in elearning authoring tools. Such libraries can make sure that you can use their assets like vector images when the need arises. You have to understand what the needs of the learners are. Only then you can plan assessments that make them retain the most of their knowledge. Sit with an instructional designer, SME's and then plan the ideal learning curve for the learner. This learning curve would then decide your storyboard.
Lesser costs
Automation can make sure that the price for developing eLearning can be reduced. Once there is automation introduced in the eLearning development process, there can be a saving of resources. Since development can be automated, once you need to make any changes in the course, that can also be done at lower costs.
Faster rollout of course
When there is an automated course, there can be a reduction in the time a course takes to be introduced. The time for the rollout of a course can be reduced by 50% or more. The time spent by resources such as graphic designers can be reduced as they don't need to create vector images for an eLearning course from scratch.
Automation in eLearning can be extremely useful for learners. It's because when you send them automated notifications about updates in your e-learning content. You can add learners to an LMS when two software like the LMS and CRM are integrated. So, when a lead is added to a CRM, it becomes part of your LMS also. Otherwise, you can also add learners to an LMS by batch uploading through a . CSV sheet. These leads can be those who have opted for your newsletter subscription.
The next advantage of automation in eLearning is that you can send trigger notifications to the subscribers. For example, you can send emails through an LMS that it's time to begin a course. They get a notification when the course will start. You can start sending these emails when learners signup for the course.
This is how automation can help in elearning.