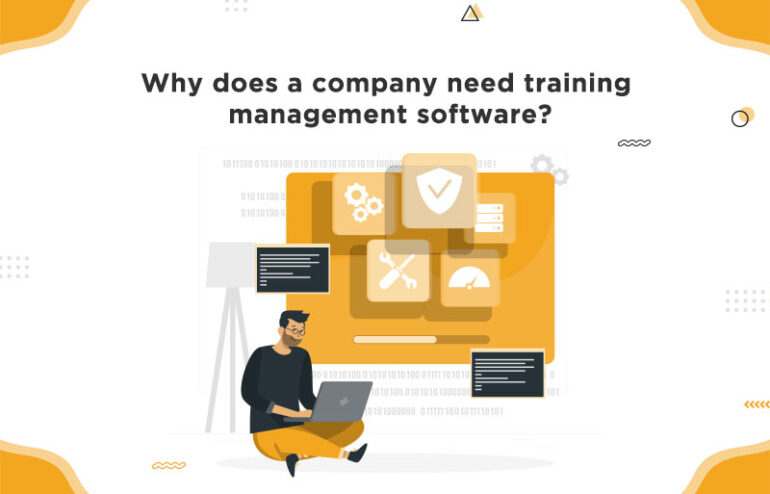 ---
Why does a company need training management software? 
The offices are focusing on providing the best of training opportunities to employees. It's not easy given that employees are now working in a hybrid model. Employees still prefer to stay at homes, living ideal lives. These are the reasons how a company can get the best out of its training?
Ensure blended learning
Thus, in that case, blended learning where employees get some time to interact with the trainers is also feasible during their work from office schedule. The sessions with trainers can be booked, and a training management system(TMS) allows you to do that feasibly. The trainers need rooms when they come to a company to teach. Hence, it's the job of the company to correspond with them and ensure that all the attendees have been notified in time.
Thus, the employees can be sent reminder emails about an instructor-led training session through a training management software.
They can also be sent surveys to gather their opinion about whether they felt the instructor was effective or not.
So, this kind of software is a must for a corporate training institute that can also use it to attract more customers.
Capitalize on leads! No wastage of time in responding to them
A training management system ensures that the prospective leads are sent emails on time about any upcoming courses. If anyone of them has applied for a course via the site then his contact details are added to the TMS which also contains a CRM. Hence, customers can also make online payments for a session, and then attend classes. Moreover, the learners can be informed if the training gets delayed to the unavailability of the trainer and new days have been allotted. It's a practical thing to do when they have heard a lot of positive things about a trainer and want to attend his classes. It's only beneficial for a business when it has to conduct seminars quite often and does not want any employee to miss them ignorantly. Although a training management system allows a business to conduct online classes also the learners can't access any e-learning content through it. Worst of all, the instructional designers can't create content on it because it does not have any e-learning content templates. The training management system is not even integrated with video conferencing software so that the VILT sessions can be scheduled through it.
Reduce the work of HR in sending emails to trainers
This kind of software is a requirement for the training centers of business, where the HR has to handle all the responsibilities when a nationwide seminar has been organized. The delegates have to be contacted for delivering the lectures and their availability has to be confirmed. Due to miscommunication, the learners could waste time because they didn't know about the postponement of scheduled classes.
Sometimes missing such training can prove to be expensive for companies if they were safety training mandatory to be attended by employees before starting work. For example, if employees are supposed to attend OSHA mandated training by safety instructors, then missing it can be problematic because such sessions can't be scheduled again.
The training management software also seniors to keep track of those employees whose certifications are expiring because new laws have come into place. They can also have control over the training budget of the company because if some trainer is not yielding results, then he/she won't be hired again.
A company should opt for an LMS-based training management system so that online classes can be scheduled along with the hosting of the e-learning content.
The companies can also regulate the training and ensure that it delivers the intended results, otherwise it does not deserve the budget. So the employees can be assigned courses as per their skills gaps which arise due to changing job requirements.