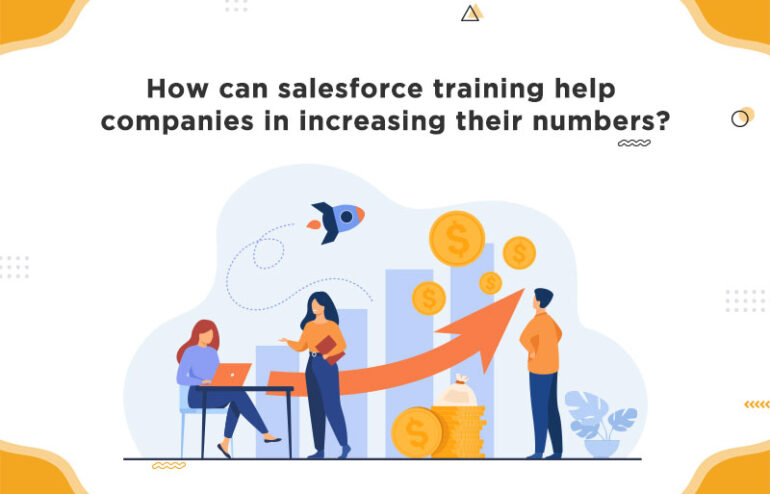 ---
How can salesforce training help companies in increasing their numbers?
Companies have to focus on sales and hence customer service representative training because otherwise, they can't yield the best results.
Customer relationship management software is an excellent tool for companies to improve the customer experience. When the customers are pleased with post-sales service levels, their exit rate drops. But, the customer service executives have to be trained for using this software. These are the ways in which Salesforce training helps customer service representatives(CSRs):
When the CSR has been trained to use software such as Salesforce, they have a complete record of previous customer interactions. The CSRs benefit so much when they get the aptest training on Salesforce, like call logging. This means collecting the data of telephone calls which includes from where the call has originated i.e., the location. Also, the CSR can record when did the call start and end.Hence, through call logs they can detect the new and the current customers because both have to be dealt with differently.The CSRs can ensure that they can shortlist the callers on the phone. The customer service representatives also learn to handle every call and immediately extract the required information.
The call logging can be used by other CSRs who can also see the follow-up activity scheduled with it, so they know whether the prospect has asked for further product details or wanted a lower price. They can use this software to correctly write down the customer conversations to talk to them later easily.
The CSR can also be taught which details must be noted down while talking to a lead/customer because they influence buying decisions.
Elearning provides all this information in 2-3 minute videos that the users can watch whenever they are free from attending calls. ELearning in Salesforce is better for CSRs because they can watch such videos on weekends when they have ample time.
Such Salesforce training videos are even helpful for administrators who can watch them handle the software for more complicated functions.These videos can be used to train admins on how to grant access privileges for mass editing to specific users in the company only. It can be done when the sharing settings on a Salesforce object have been restricted.
Moreover, Salesforce training helps employees in updating the records through this software. This includes mass editing, where they can change multiple values at once, for example, and product prices.
In the following ways, CSRs can be trained to use this software:
Salesforce training helps record employee conversations with customers/prospects, which are helpful once the former leaves a company.
The employee can also take leave with his family, but the company's work does not suffer in his absence because another employee uses Salesforce to get hold of all his documents and call logs. The organization's work becomes seamless because all the employees use the same software to maintain logs, and they can also share information easily. A structure is included in the entire calling operations.
One of the biggest reasons companies must use Salesforce is that it can help consolidate customer data. The customer marketing data is stored on a single software, i.e. the CRM, rather than on different marketers' desktop. This is useful for CFOs to decide whether to curb spending on marketing to customers. Hence when the finance team has the Salesforce to know which investment decisions have successfully yielded sales, it can act judiciously. It can decide whether a particular investment has to be encouraged or removed altogether because it leads to customer attrition rather than retention and growth.
CRM training can help companies CSR's in meeting their sales targets and generating higher revenue. Such employees can become sales leaders and benefit themselves and the company. They can also lead to more conversions.
The organizations can also have a better reach to customers through a CRM, which is paramount in this software. The customers can be sent content leads and advertised about the new changes companies plan to introduce in products. The CRM has all the information about the customers, like their emails ids. They can be sent the relevant information about any upcoming products they might be interested in.
The customers can also be a relevant source of information for companies because they can ensure that the CSRs get all the essential knowledge. The CRM can be an essential repository of prospects that have completed product training courses. Such leads are prospective customers because they have finished product based courses. Hence their details can be provided to sales reps to ensure they buy. Companies also customize their salesforce software; hence elearning is also helpful to train customers.
Salesforce is crucial for people in non-sales roles because they also need to access this software to produce reports that other team members can use. Such reports are invaluable for taking in time decisions. For example, Salesforce helps maintain a record of business travel expenditures. In the end run, these expenses can be monitored for their ROI. If they are not yielding the right ROI, they can be curtailed in time. But the finance team must be able to access Salesforce for producing such reports.
Hence it can't be denied that Salesforce training is inevitable for a company.