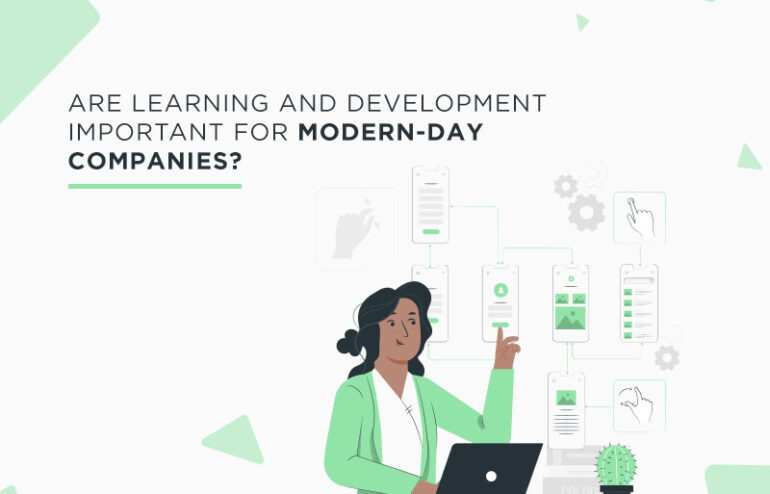 ---
Are Learning and Development important for modern-day companies?
Companies are focussing a lot on the learning of employees.
There has been a lot of focus on Learning and Development nowadays because of computerization.
Every day, a new software gets invented and employees have to be trained in that.
If employees don't learn new skills with time, they can't provide any benefit to the company.
Coming up of new technologies
Learning new skills is also good for employees. Its because without learning, employees won't be able to adjust to the company. They will feel confounded with the emergence of new technologies if they don't learn. That's why companies are focussing so much on learning.
It's 4th industrial revolution happening at this time. So, companies need to be on an alert. In this industrial revolution, there is going to be a mixing of technologies. These mix up of technologies is going to encompass all spheres whether physical or biological. Thats why, the employees are going to be affected also. The business leaders need to be conscious of the environment and be ready for accepting this change by changing themselves and their teams.
Research has shown the effectiveness of Learning and Development programs. Such initiatives have to be changed as per company and departmental needs.
A Harvard Business Study Review has proved that a majority(70%) of companies are quite successful when they make sure that their Learning and Development is as good as the priorities of the business.
Training needs of millennials 
Training also matters to boost the skills of employees. This is because millennials have career aspirations. Millennials have already thought of their career plans and choose their employers accordingly. Hence companies should focus on training to retain them otherwise they are likely to leave the job if it does not involve any skill enhancement. Millennials have become an important part of the workforce. Reports say that till 2025, 75% of the workforce will consist of millennials.
What millennials look for in jobs?
Millennials are not looking for jobs, they are looking for skill-based experiences that can foster their career growth. Josh Bersin, who is the founder of Deloitte says that millennials are not looking for job-related benefits such as cash bonuses and easy working hours. Instead, millennials are looking for what skills they are going to imbibe on a job.
Millennials are not satisfied with generic training programs. The training programs must be in sync with their learning needs. Therefore the companies must create their Learning and Development programs accordingly.
Focus on employees' needs 
The companies thus have to think about what freedom they can give to the millennials so that they learn accordingly. However, a company has to take care of its budget also. But, providing millennials with the freedom what they want to learn is also important to retain them in the company.
The companies must not worry about the budget for the learning and development programs. Instead, spending on such programs is the only way to attain success. Learning and Development should be in sync with the business objectives of the company.
Its because according to a Standard and Poor's survey, 40% of businesses won't be there in the coming 10 years. It's because they are not able to keep pace with technical developments. Thats why L&D must focus on the needs of the employees and make sure they get what they want.a