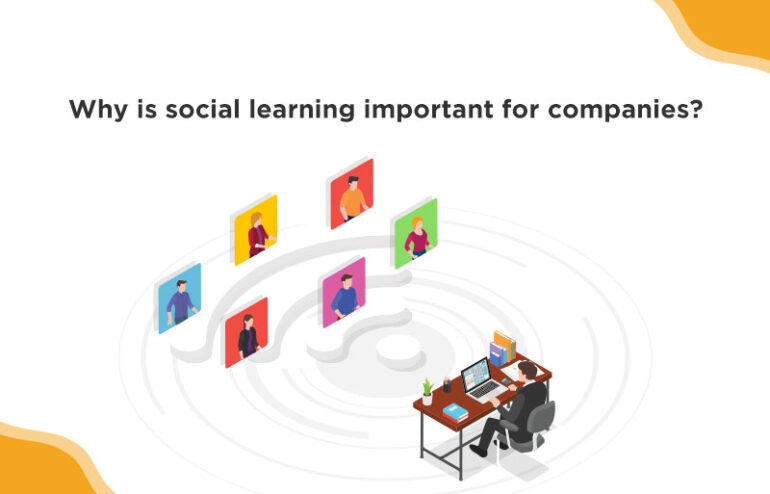 ---
Why is social learning important for companies?
There has been a rapid advancement in remote learning due to the pandemic.
Many organizations have changed their work routines from 9 to 5 to flexible working hours. Employees can also work from home or anywhere else. They are not restricted to working from offices.
This change in the working of employees has compelled social learning. Although organizations are cutting costs in times of pandemic when the demand is not much, they are still trying to be on top of their game.
The Learning and Development teams are under pressure to reduce budgets and reduce the number of people working for the organization. This is only possible with skill development and remote learning programs are now used to attain this aim.
No isolation through social media:
Social media platforms make sure that learners don't feel isolated when they are getting imparted training through remote learning. Social media learning ensures that learners can learn through common challenges.
They can imbibe a lot of knowledge through advice generated when interactions happen through social media. The trainers don't have to train employees who are interacting through social media because they make each other aware of the best on-the-job practices.
Remote learning is good for those learners because they don't have to be dependent on trainers to explain the concepts to them. The learners can provide help to each other so that they can carry out the job duties in a better way.
Trainers can help employees with their changing roles:
There is so much competition in the workplace today and business cycles are short. This means that the businesses must train their employees for changing environments facing businesses. It implies that trainers must be able to take care of the needs of employees, with new kinds of job aids so that the employees can cope with evolving roles. This way, employees can develop new habits.
Remote learning programs that can use social learning can make sure that Learning and development teams can provide what the corporates want.
Perfect training model for training employees:
As per the US Bureau of Labor statistics which surveyed in 2020, there was a lot of employment for people between the age group of 16-44. Almost 56% of this group of people were employed. This large percentage of workers was dictated by the stay-at-home rules and learned a lot through social learning methods. There is also a sound logic behind why learners should be given knowledge through social learning.
Research has been conducted which has given a conclusion that how learning is done actually, 70:20:10. This implies that learners imbibe 70% of their knowledge through what they learn in on-the-job experience, 20% through their communications with others on the job, and 10% through training.
This is how the learning model ideally works.