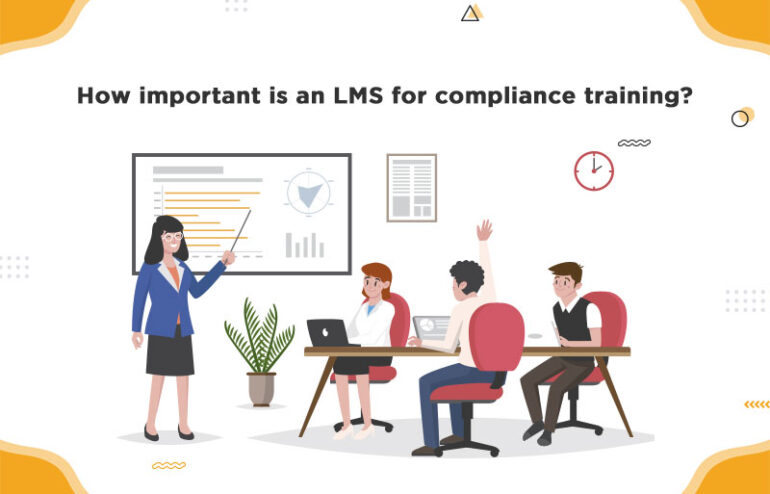 ---
How important is an LMS for compliance training?
Companies want to ensure that their employees have access to the best technology to improve their skills. Hence an LMS is immensely useful for firms. The LMS helps companies in maintaining apt data about their employee learning activities.
But what happens when an LMS is not helping at all in providing compliance training, rather it's not supporting your efforts. When an LMS can't send you reports about its usage by the employees, then it's a huge problem. It's because when employees are not using an LMS their performance can't improve. On the other hand, no emails are being sent to you about their lack of engagement with the LMS.
Report generation and Mass mailing
Another problem is that the LMS should be able to send automatic email-based reports about how employees of certain departments are performing in their assessments. If there is no information about employees getting delivered to managers then their skills are not improving then the LMS is a futile investment. Hence the undesirable skill gaps pose a danger to your company.
Employee course Completion tool
Many regulatory authorities require employers to show completion certificates of employees' training. Hence the LMS must have certificate issuance capacity without which there is no evidence that an employee has finished a certain course. When the authorities drop at your premises, you have employee certificates accessible from the LMS that they are trained. In case, a printout or a soft copy of the certificate is available to the employee, then it's more feasible to show them to compliance authorities.
For all such purposes, an LMS must have a certificate management tool to ensure that the employees have completed all assessments and scored the desired passing grade, otherwise, the course is still incomplete.
So, a business should not get an LMS that does not course and certificate management software for employee tracking in compliance training.
Employees who have earned certificates for certain courses are better candidates for promotion, role enhancement, and salary rises.
Integration with an elearning authoring tool 
A company can't just create one-time compliance training resources because it's such a dynamic field. There are so many updates made every year. Therefore, an LMS must have an inbuilt authoring tool so that the company can introduce new content with ease.
Such an authoring tool can help a company in modifying its content with the aid of templates and a comprehensive asset library with videos, images, animations, etc. When you have such an LMS there is no need to invest in an external eLearning authoring tool for content creation and money is saved.
Easy to navigate LMS
Employees can also feel frustrated when the LMS is so complex. They just don't have the zeal to read the content when the LMS isn't user-intuitive.
They can end up wasting so much time just to access a page on a course. It's better, that before you bring an LMS vendor on board, you check the usability of their platform through free trials. The foremost quality of an LMS is that it should have easy navigation. You can't ignore the usability of the LMS when the elearning content creation for compliance training has taken so many man-hours.